Today I had an issue updating the firmware in my H115i Elite Capellix liquid cooler. I thought for sure the firmware update failed. After iCUE 4 updated the firmware, the device completely disappeared even though iCUE indicated a successful update, but the device was no longer recognized by the system.…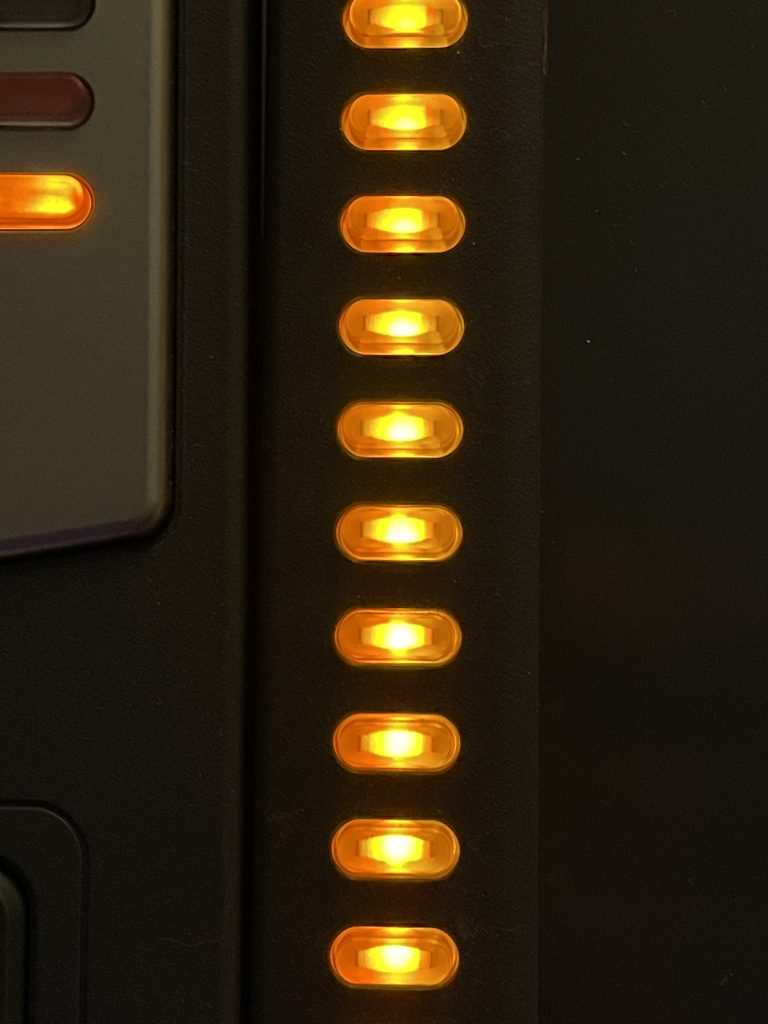 Hamshack Hotline has completely disabled Busy Lamp Field because it wastes resources.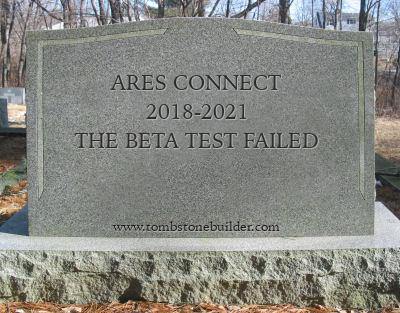 The ARRL announced recently that ARESConnect would be discontinued by June of this year.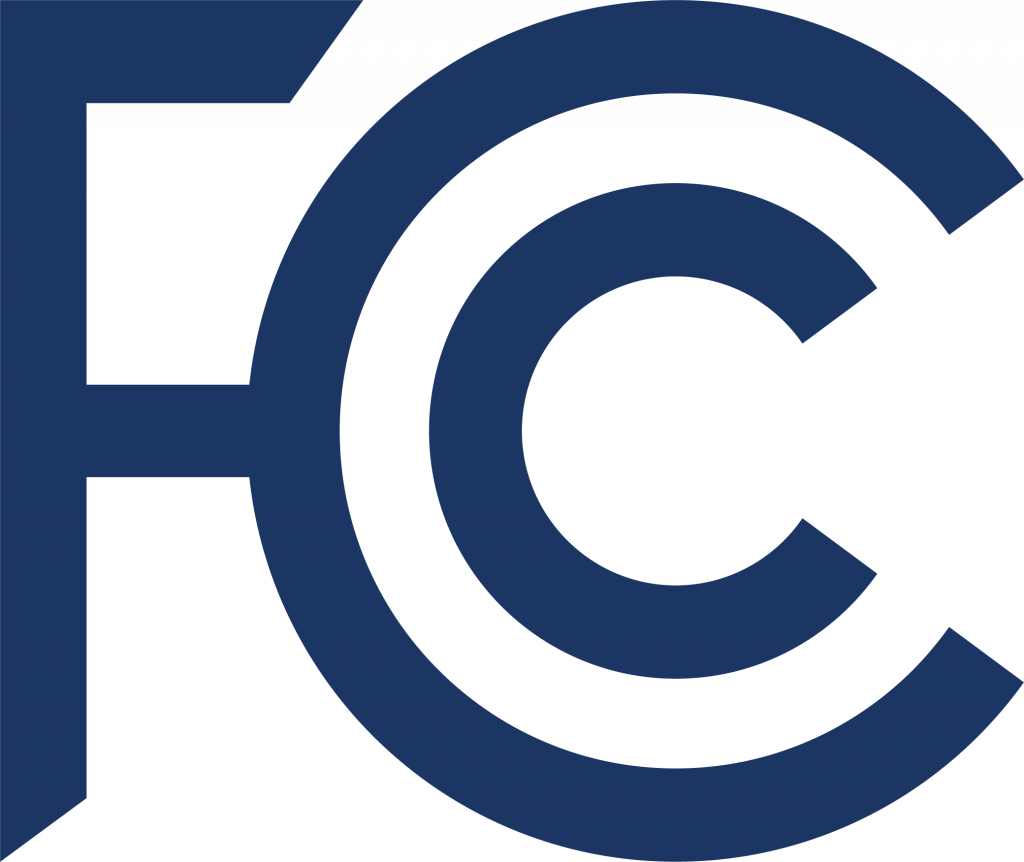 The FCC recently adopted new rules updating their fee schedules across the board, including for amateur radio.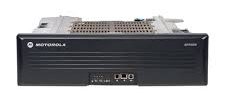 We teach new hams that nobody owns a frequency, and as such, they may use any frequency they wish as long as they follow the rules. This is generally correct, however, repeaters are special. Owners can set their own rules.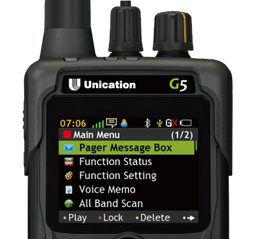 Unication has released firmware v1.31 for their G-Series P25 pagers.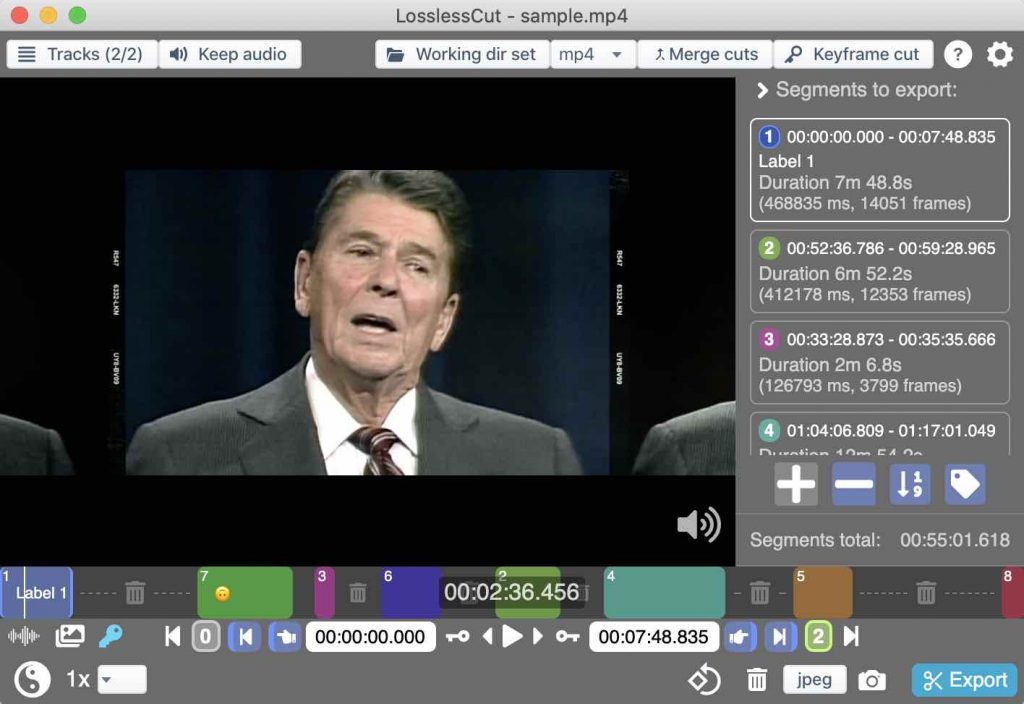 If you're on Windows, Linux or Mac and you want an easy way to trim a video without losing quality, resolution, or frame rate, the Lossless Cut utility is a great option.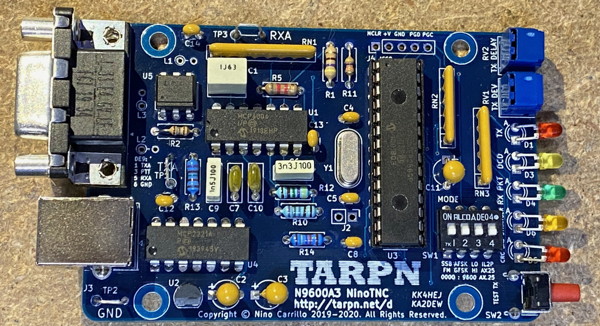 If you want to get into Packet or APRS but don't want to spend a lot of money, at under $30, the NinoTNC may be right for you. It is the most inexpensive TNC I have found to date.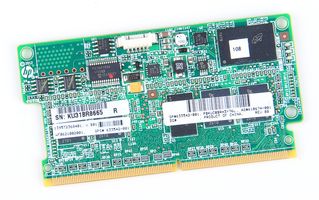 If you your HP server with P420i reboots, and you see this in the integrated management log: POST Error: 1719-A controller failure event occurred prior to this power-up Try replacing the controller cache and battery.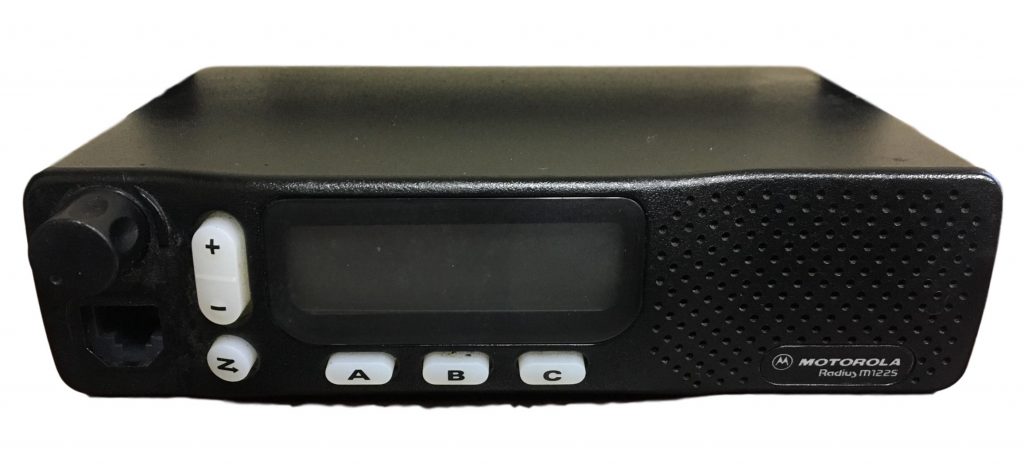 In the Radio-Wide settings – for TinyTrak, Kantronics, NinoTNC, possibly more…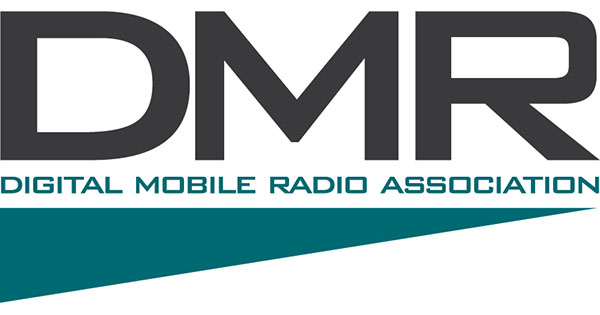 The DMR community is in the process of re-engineering a number of talk groups on the DMR system. Here's some background on what happened.
In a previous article, I described how to install a DS3231 real-time clock (RTC) in Raspbian Jessie – the following is an updated set of instructions for Stretch.
Having been part of the Ohio Section alpha test of ARESConnect, I have come up with a list of requests for those that have decision-making power over ARESConnect to consider.  I have made these suggestions to the leadership in the Ohio Section and they appear to be uninterested in hearing…
If you're into DMR as I am, chances are you've purchased some kind of hotspot.  I purchased a JumboSpot from Amazon, and had lots of trouble with it.  The fine people in the JumboSpot group on Facebook advised me that I have an older revision of the board (version 1.2),…
You should set your timeout timer to 60 seconds.  It's rude to go on and on (and on).  It's okay to break for time.
As we welcome new people into the hobby, the first obvious question that's asked is "what radio should I buy?" In this article, we will cover VHF and UHF for new technicians who want to use repeaters.
If you've been following my series, you've now learned about Contacts, Talk Groups, and Receive Group Lists.  It's now time to put that all together and set up a channel. 5 / 5 ( 2 votes )
If you get the following errors after installing Dovecot with MySQL support on FreeBSD 10: [crayon-6101dae63bc30990912232/] Try reinstalling the mysqlXX-client package from ports.
Recently, I have heard people in the amateur radio community – especially in emergency communications circles – discussing the idea of using channel names or designators instead of frequency. 5 / 5 ( 5 votes )
I see a lot of DMR codeplug files being passed around. It's super convenient – just download the file, fill in your radio ID, and you're good to go! Here are a few reasons why you should create your own.
If you want to specify DHCP option 66 to point your Grandstream phones to a subdirectory on the TFTP server, simply use a value like the following in option 66: '192.168.1.1/grandstream' – note there is no protocol.  Only use a protocol for HTTP or HTTPS.
A very popular communications forum had a great article on optimizing the audio settings for your Astro25 radios. That forum is no longer running, so I thought I would take the opportunity to document the settings here. All AGC is enabled.  AGC Output is -3, total is 12.  Noise suppression enabled.…
Whenever my article about Baofeng radio non-compliance is shared, I usually see a number of comments on it, and it usually starts quite an argument!  I would like to try to clarify some of the misunderstandings people have. Update, September 28, 2018: I have added a few additional questions and…
A fairly complete history of amateur radio VHF FM and repeaters in Northeast Ohio.
Zones are simply a way of organizing channels. 5 / 5 ( 4 votes )
Complete history of the "F2" 52.68 amateur repeater.
What is a receive group list and what role does it play in your codeplug?
Learn what talk groups are and how to use them.
How do contacts fit in when programming my DMR radio?
UPDATE – HRD Software has posted a statement on the issue. http://www.hrdsoftwarellc.com/pr.html On Thursday, December 15, 2016, in a post entitled "Ham Radio Deluxe Support hacked my computer," N2SUB said: I opened a support ticket with HRDSOFTWARE, and was told that I needed to download and install the latest build of…
First, install the OVF Tool. Then, run the tool. The syntax looks like this: [crayon-6101dae63c2fd378830987/] If you see errors about virtual hardware not being supported, you can add the –lax parameter to the command line.
[crayon-6101dae63c929114925355/]
There is a lot of confusion on whether DMR is legal to use in the amateur bands.  The short answer is an unequivocal yes. DMR is legal on the ham bands.
I have recently had a number of conversations with new DMR users wondering how to use the network without being impolite to other users, even inadvertently. I thought it would be useful to write this all down for everyone's future reference. If you have anything to add or disagree with…
To revert to your previous commit in Subversion, you'll need the current revision number and the previous revision number, then: [crayon-6101dae63cf48666395742/]
KI6WJP has written a useful APRS-IS service called WxBot.  Send a message to it with a single character from your APRS-capable radio or application, and it will respond with a forecast for your location.   Here is a video demonstrating its use.  If you are in an area that has a…
One feature of many APRS-capable applications and radios is that they support specially-formatted APRS messages called queries or QRU. When the radio receives this message, the text "Q? " will flash on the top of the screen.  Here are the message you can send. ?APRSM – Re-queues any pending messages.…
AirPrint is a cool technology, but what if you have printers that aren't officially supported?  Here's how to make it work.  Note that this was done on FreeBSD 10.1.  This may work on other operating systems, but package installation and filesystem paths will be different.
The Argent Data OpenTracker USB is a fully-featured KISS TNC – and it's one of the least expensive, clocking in at $45 at the time this article was written.  If you're going to build an APRS digipeater or igate, or just use it on your home station in KISS mode,…
If you're trying to interface an external accessory (like a Signalink) to a Motorola CDM via the rear 20-pin connector, and it's not transmitting PL:  Go to "Radio Configuration," then "Accessory," then change "Data PTT Audio Source" to "Ext Mic Audio" – if it's set to "Flat Tx Audio," the…
If you'd like to run aprx as a service on Debian Jessie, use this systemd script (in /lib/systemd/system/aprx.service): [crayon-6101dae63de6f825820469/]
If you use a Raspberry Pi, one feature you may not be aware of is that it has a hardware watchdog.  When enabled and properly configured, if the system freezes up, the hardware watchdog will reset the system.  That's pretty convenient if you're putting a Raspberry Pi somewhere remote, like…
Updated version of this for Raspbian Stretch here. The Raspberry Pi is a great computing device at a great price – but to keep costs down, sacrifices had to be made.  One of those sacrifices was a so-called "real-time clock" or RTC.  Without one, the device forgets the time as…
I was trying to set up a fail2ban jail for wordpress inside a FreeBSD jail, but I just couldn't get the rules to match.  The fail2ban instance was running on the host machine, checking a log inside the jail.  Turns out the time zone in the jail was incorrect, and…
If you have a Tytera MD-380 and would like to perform some alignment on it, you can enable "test mode" in the CPS.
I tested a couple of Baofeng handheld for compliance with FCC Part 97's spectral purity requirements.
Here's how to ensure your Allstar node maintains a permanent connection to another node.
I've decided that I want to build a repeater controller using an Arduino. I've been wanting to learn Arduino for a while, and this seems like a great excuse.  There are a lot of great repeater controllers out there already – I am a big fan of the SCOM 7330…
If you are running a transparent HTTP proxy on your network, you may have trouble with running Internet Recovery and Apple Hardware Test on Macs that support it.  You'll see a "-4403D" or "-4403F" error.  For some reason, Apple's servers return a 403 when they see the "via" header that…
I've been trying to install Mountain Lion in as a guest in Parallels 7, and I kept getting stuck at the initial grey Apple logo. To fix it, I just changed the number of CPUs to 2, and it booted right up.  Other documents I've seen have indicated that you…
Eclipse Juno looks terrible in Linux Mint 13 with the MATE desktop environment. Here's an example of part of the screen: Everything is big and bulky, the tool bar's style doesn't really match the theme's style. Here are the steps I've taken so far to correct this: Create a…
I can't believe it's taken me this long to learn this: Python's default argument values are only evaluated once during runtime. I've never encountered this before because I don't use default arguments very often, and when I do, it's often to set something to a static value. Today, I encountered…
Install Visual Studio 2008 SP1 Express Edition. Go to the command prompt. First, I had to set the following variable: [crayon-6101dae6448b4170624583/] Note the trailing backslash – that needs to be there. The value must also NOT be in quotes. [crayon-6101dae6448c0758716160/] Then, from your PyCrypto directory, run: [crayon-6101dae6448c7500068587/] And it should…
Because Python isn't strongly typed, sometimes PyDev doesn't know what type a variable is – and therefore it cannot give you accurate code completions. Here's how to make that better. In simpler situations, PyDev works very well. For example: [crayon-6101dae644f4f971081719/] Typing 'emp.' will get you a good autocomplete. Now, let's…
I needed to return all the members of an object as an XML document in Python. I used the ElementTree library to do this. The class in question is pretty basic: It has a constructor, member variables, getters and setters for the member variables, and now this new function. Every…
Often times, in your Squid proxy, you may have a redirector configured – such as SquidGuard: [crayon-6101dae645cb1442349946/] I ran into a problem tonight with my Roku box where SquidGuard was seeing Roku's NetFlix access as a security threat.  So, to make Squid bypass the redirector, add an ACL and a…
By default, Squid sends HTTP headers on every request that can give away information about your internal network. Here's an example of these headers: [crayon-6101dae6464ec347954524/] That's three pieces of information you may not want to give away: The host name of your proxy server, the version of Squid it's running,…
Apparently, it's necessary to use separate CSS properties for each browser. [crayon-6101dae646d9a492820996/]
If you have a switch, access point or other piece of network hardware that supports 802.1q VLAN tagging, and you'd like to your FreeBSD system to recognize them, it's a pretty straight-forward configuration.  I'll use examples from my network to illustrate.  My goal in this case, which I may write…
Most of us don't have native IPv6 Internet connections at home.  Fortunately, it's easy (and free) to get connected to the IPv6 Internet.  Here's how to get your FreeBSD box connected.
I spent some time thinking about backup strategy, and I decided for my purposes, I'd like to handle the staging process (getting all the files put together), and I'd like the backup solution itself to simply upload the files – but since I want to do nightly backups, I'd like…
The FreeBSD console is colorless by default – but most terminals and SSH clients these days support color.  The benefits of colorizing your console should be pretty obvious.  It makes your life a little easier – you don't have to do as much mental processing.
The Duke URLGrabber package for Python makes it incredibly easy to retrieve files from remote servers, and it abstracts urllib2 for you in a protocol-independent way, so you can focus on your application instead of spending time working with Python's built-in urllib2. On Windows and Mac OSX, by default, urllib2…
Whether you're using FreeBSD for your workstation, a simple home server, or in a complex IT environment where reliability is critical, losing the data on your hard disk(s) is probably the worst type of failure you can have.  I've already gone over a backup strategy for FreeBSD, but it's best…
When Wonderful Remote first starts, you're asked to enter your registration information (or leave it blank for the 48-hour trial), and then you'll enter your TiVo's IP address on your network. You're then presented with the main screen, which provides a reference on the available functions. I went through and…
I previously discussed configuring JungleDisk on FreeBSD.  It's not quite the easiest to install since FreeBSD isn't officially supported.  To take that a step further, I'm now going to show what I do to back up my FreeBSD box at home. Update, November 2009: I am no longer using JungleDisk…
I wanted to follow up a previous post with some additional comments.  This past week, a popular social bookmarking service called Ma.gnolia went down and lost all of their users' data.  Their users were understandably angry and frustrated.  Citizen Garden did an interview with the guy who created Ma.gnolia and…
For those of you who don't know, JungleDisk is a utility that allows you to back up data to Amazon's Simple Storage Service (S3).  Soon, it will also allow you to use Mosso's Cloud Files service, which is similar to S3 but hosted by RackSpace. I recently won a free…
Over the past few years, a major paradigm shift has occurred in how (and where) our data is stored.  We've had data online for quite a while – ever since the first "guestbook" applications appeared on peoples' GeoCities home pages (usually right next to the animated "Under Construction" GIF). I'm…
I am a strong believer that most non-IT people don't take seriously the need to have a reliable method of backup for their important data. Just ask yourself: What happens when you can no longer access the data on your computer? It doesn't matter what happens – you could or…