The Huntsburg Pumpkin Festival is an annual two-day event in the township of Huntsburg in Northeast Geauga County, Ohio. We have fun family-friendly contests such as apple peeling, pumpkin pie eating and others. There's a contest for the largest pumpkin (this year's winner was over 1400 pounds). The local Sheriff's office brings their K-9 units for a demonstration. We feature classic tractor and car shows. Kids roll their pumpkins down a hill to see which rolls the farthest, and of course there's a parade.
---
Our Role
GEARS – the Geauga Emergency Amateur Radio Service – provides volunteers who participate in a variety of roles. Three GEARS members (myself included) serve on the festival committee to help organize and run the event. During the event, we fill several roles: We help ensure safety of a crosswalk that crosses a major US route with a speed limit of 55mph. We help manage the parking areas to ensure efficient use of the space. We work with the Sheriff's Office to provide traffic control during the pumpkin roll and parade – both of which require shutdown of the intersection of a US route and a state route. I assisted with the audio systems on the grounds. We provide additional security cameras for the festival security team.
Our partner club, the Geauga Amateur Radio Association, sponsors an outreach table at the event to evangelize amateur radio and show off some of our capabilities. Special thanks to Dale K8DOB for setting up and manning the table.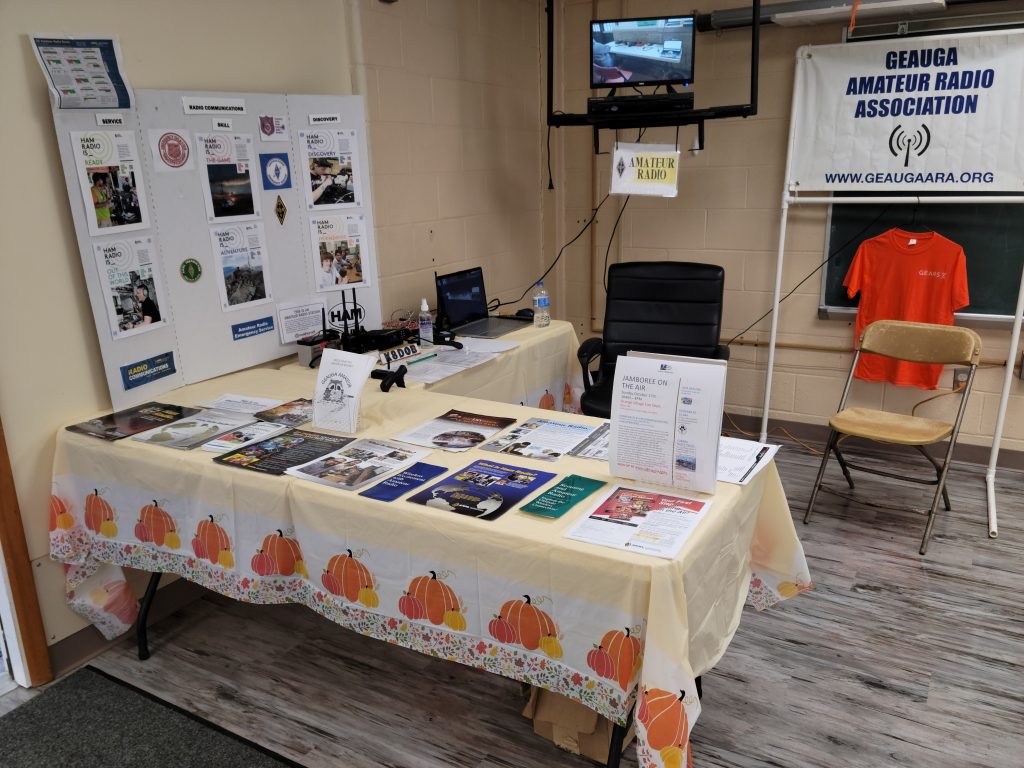 ---
Trailer and Mobile Repeater
Technology-wise, we deploy our communications trailer, pictured below. Our trailer has two dispatch positions, although we do not run a formal net as this is a small event. The trailer also contains a built-in UHF repeater. It is attached to an antenna on a mast which easily covers the entire festival. The trailer also carries a portable repeater that can replace the built-in repeater if it fails or supplement it for additional channel capacity. Special thanks to Andy KD8UAI, Mike KC8LJO, Bill W8BBL for helping with setup.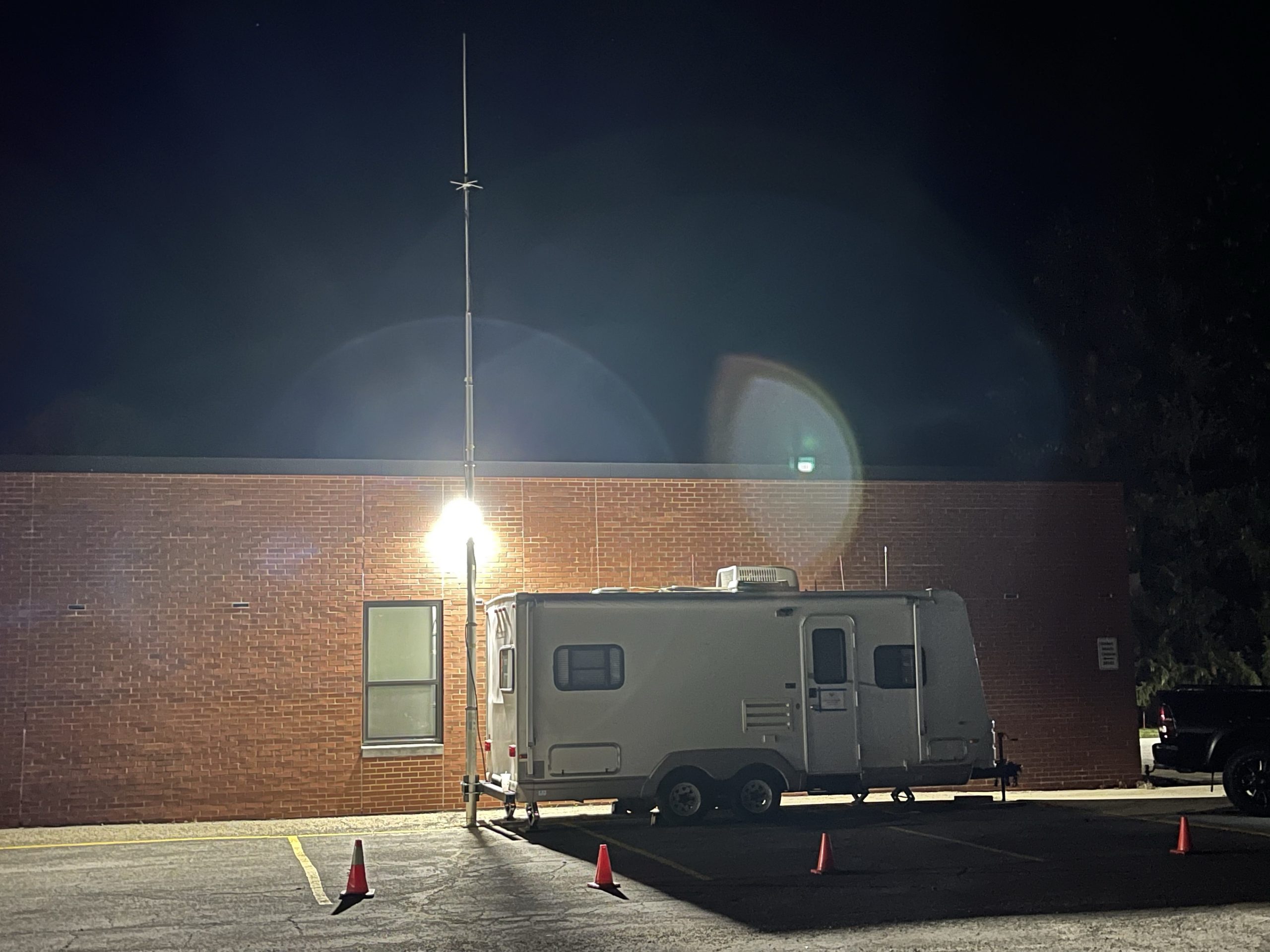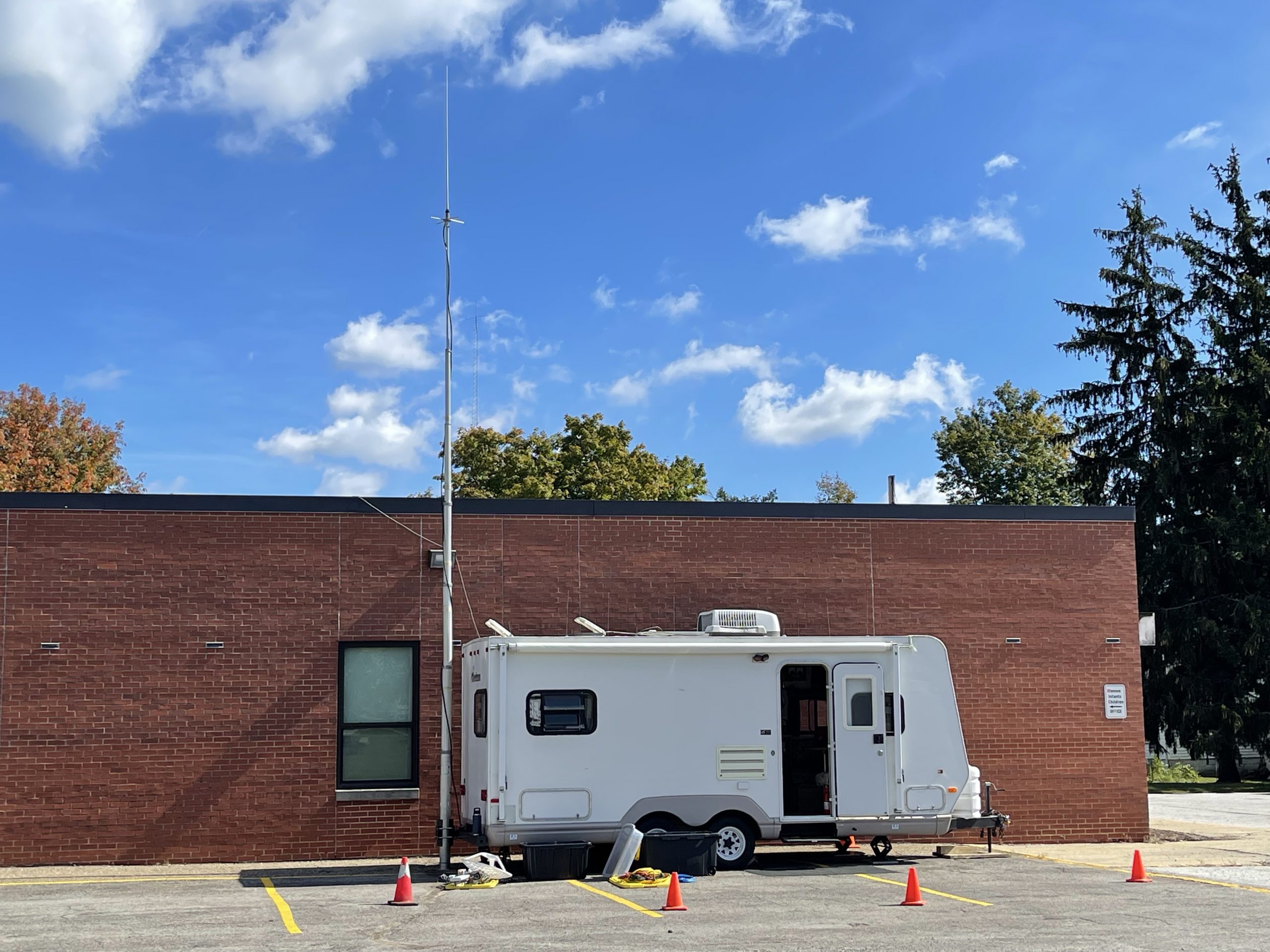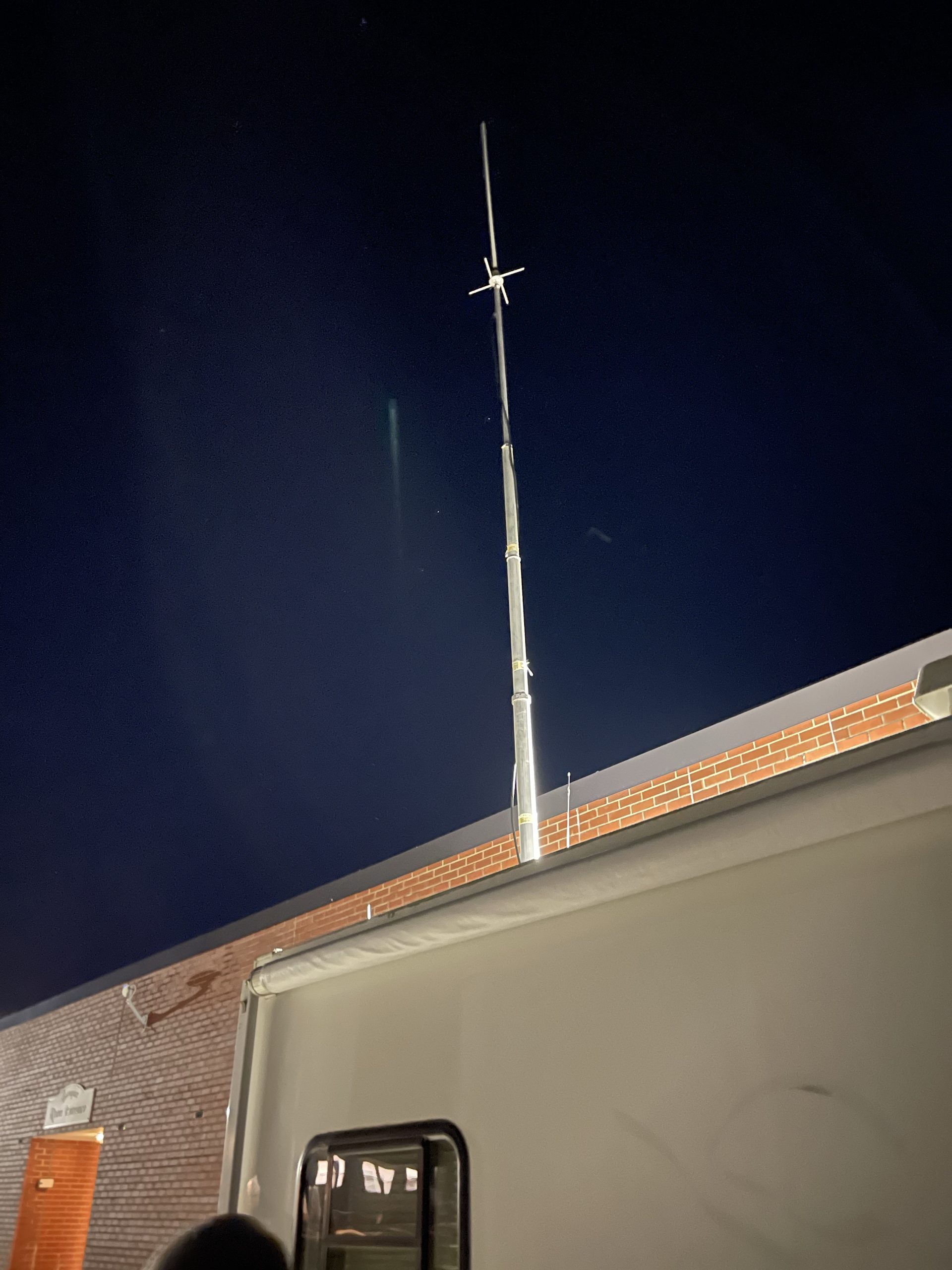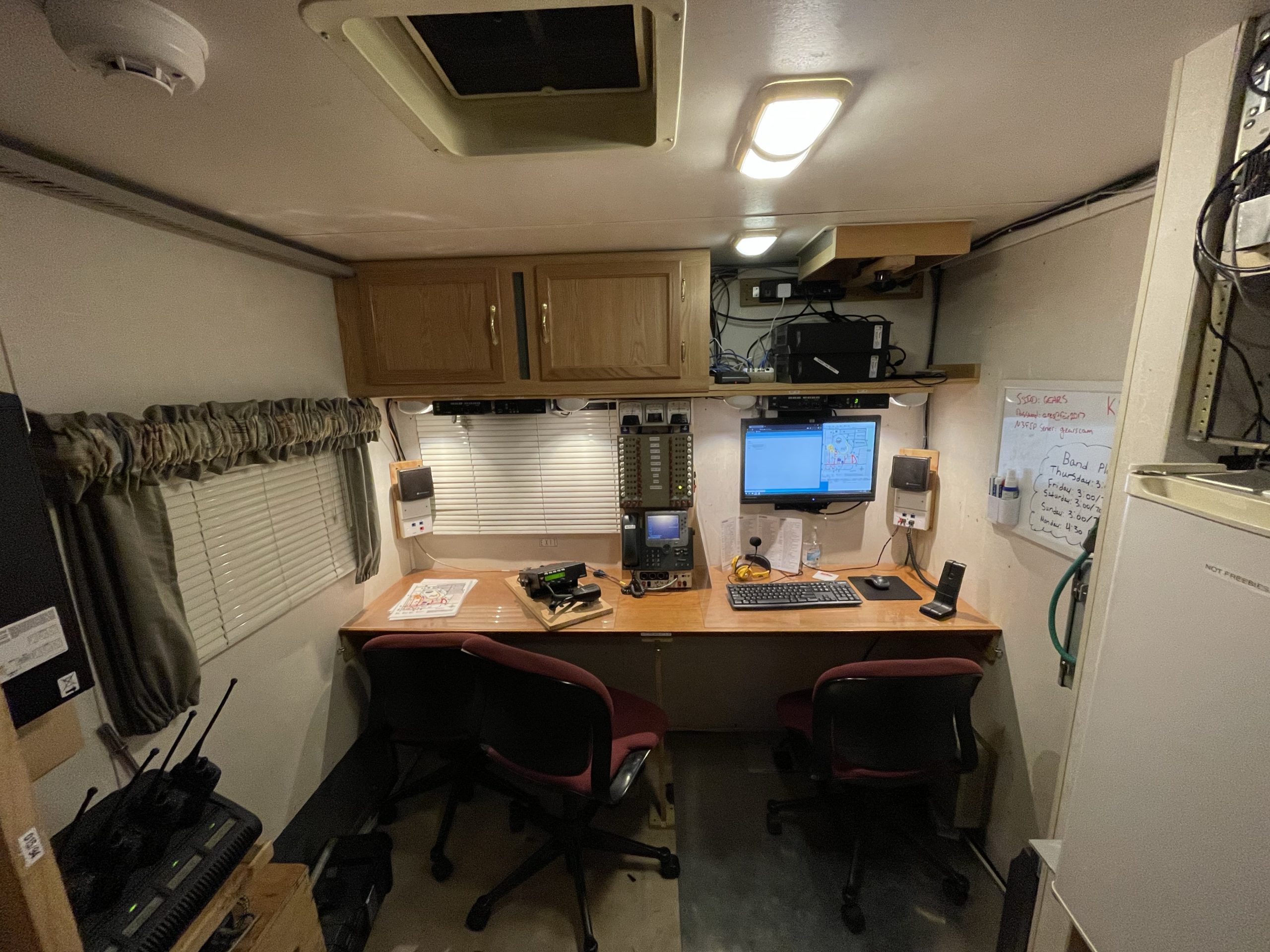 ---
Data Connectivity
We use point-to-point microwave (5.1-5.8 GHz) data networking (not Mesh) to feed IP camera video back to the trailer. This helps us maintain situational awareness. These cameras record 24×7 for security purposes. In this installation, the cables were a little messy, but it's a temporary installation and they got the job done. We use the excellent Blue Iris software as our camera viewing/recording solution. Almost all of our network equipment is Mikrotik – it's inexpensive and reliable.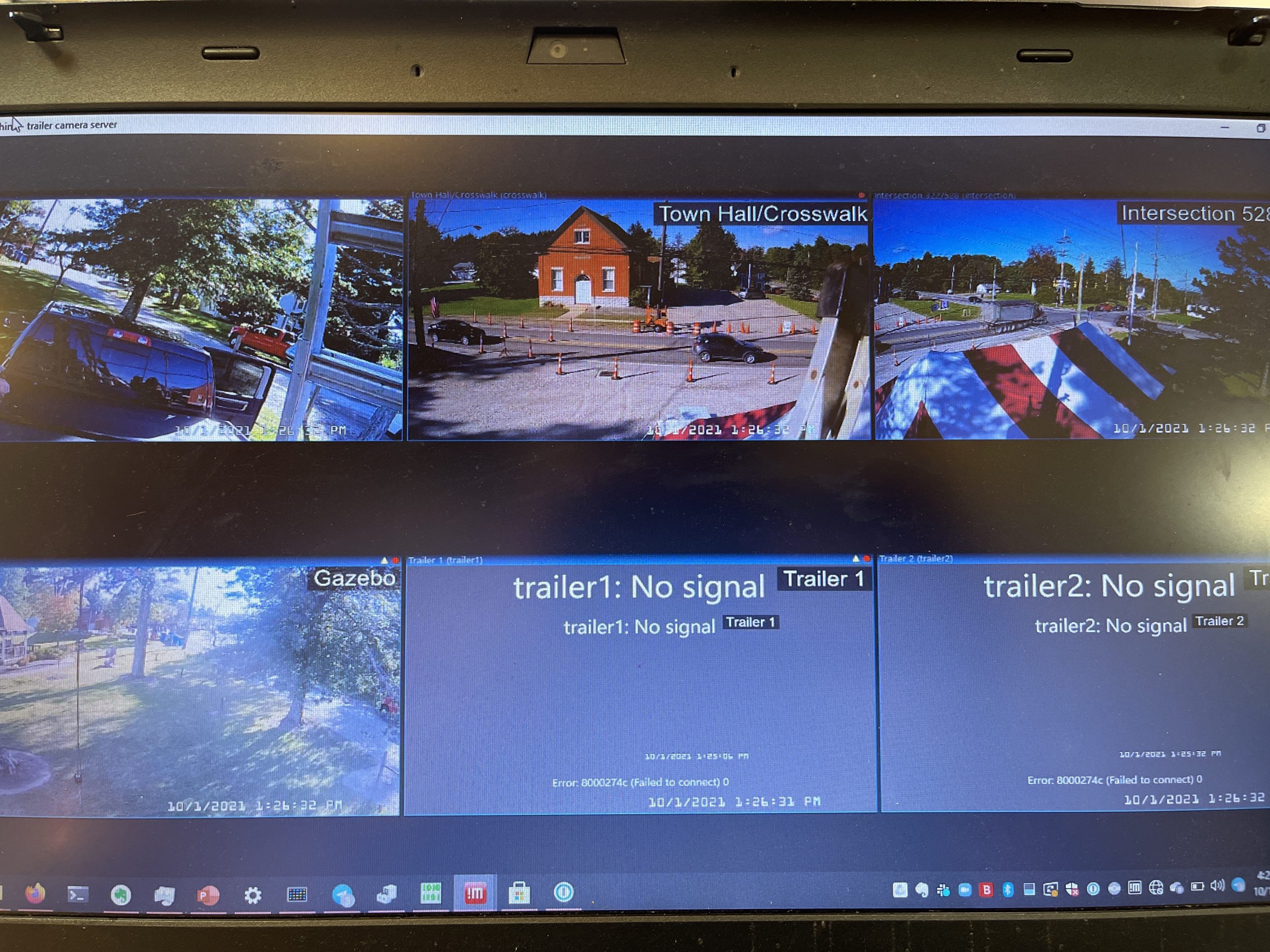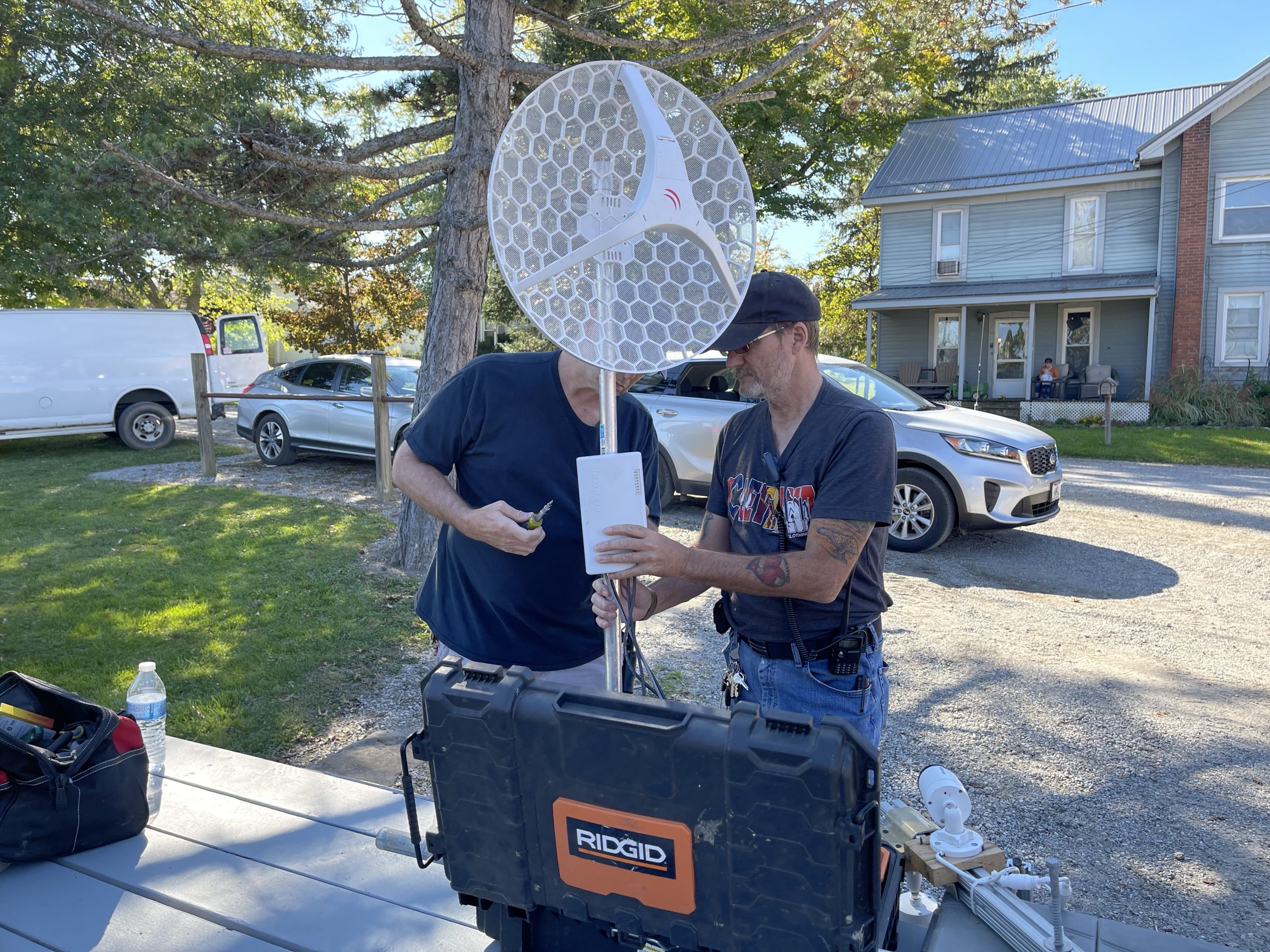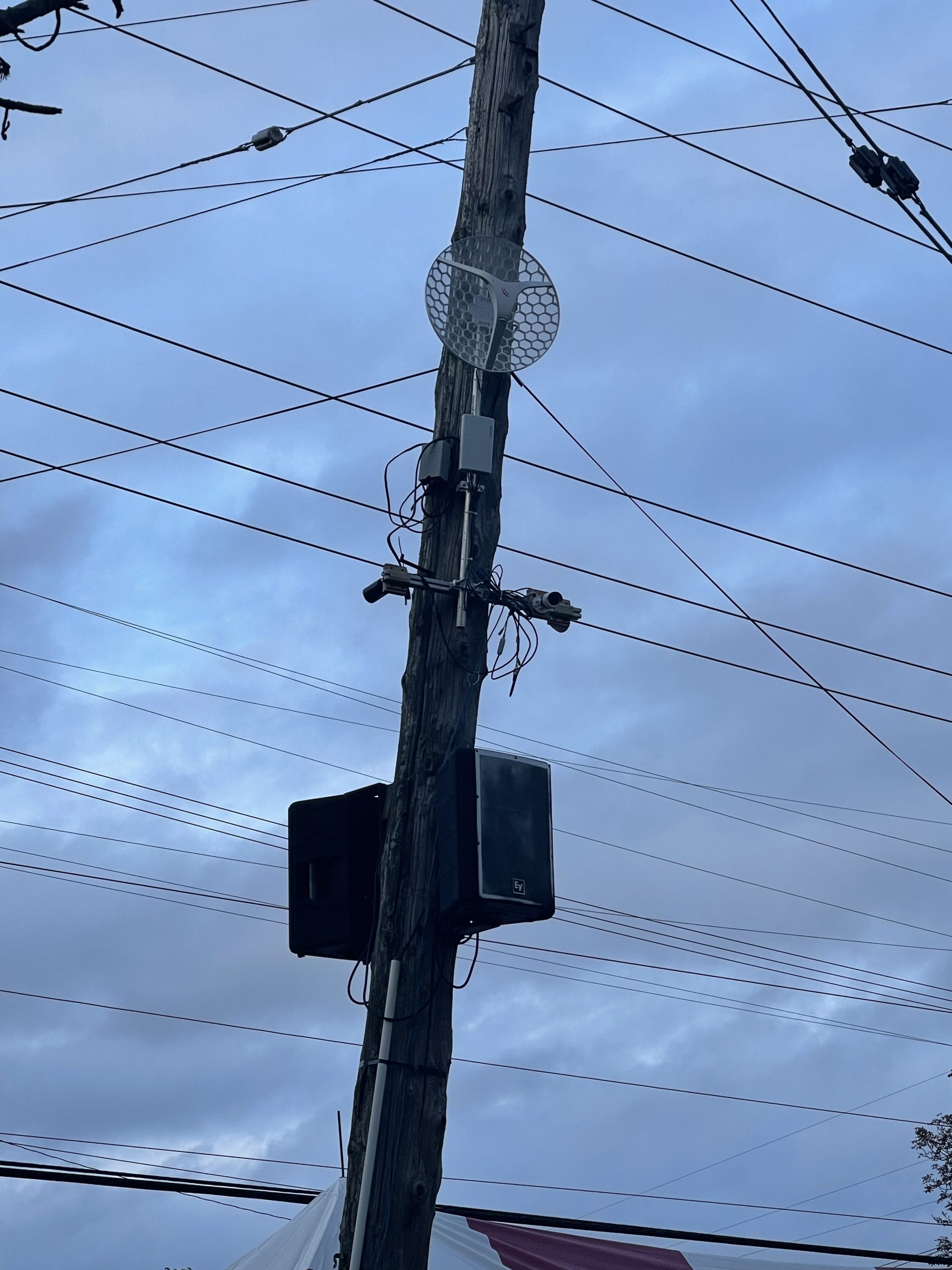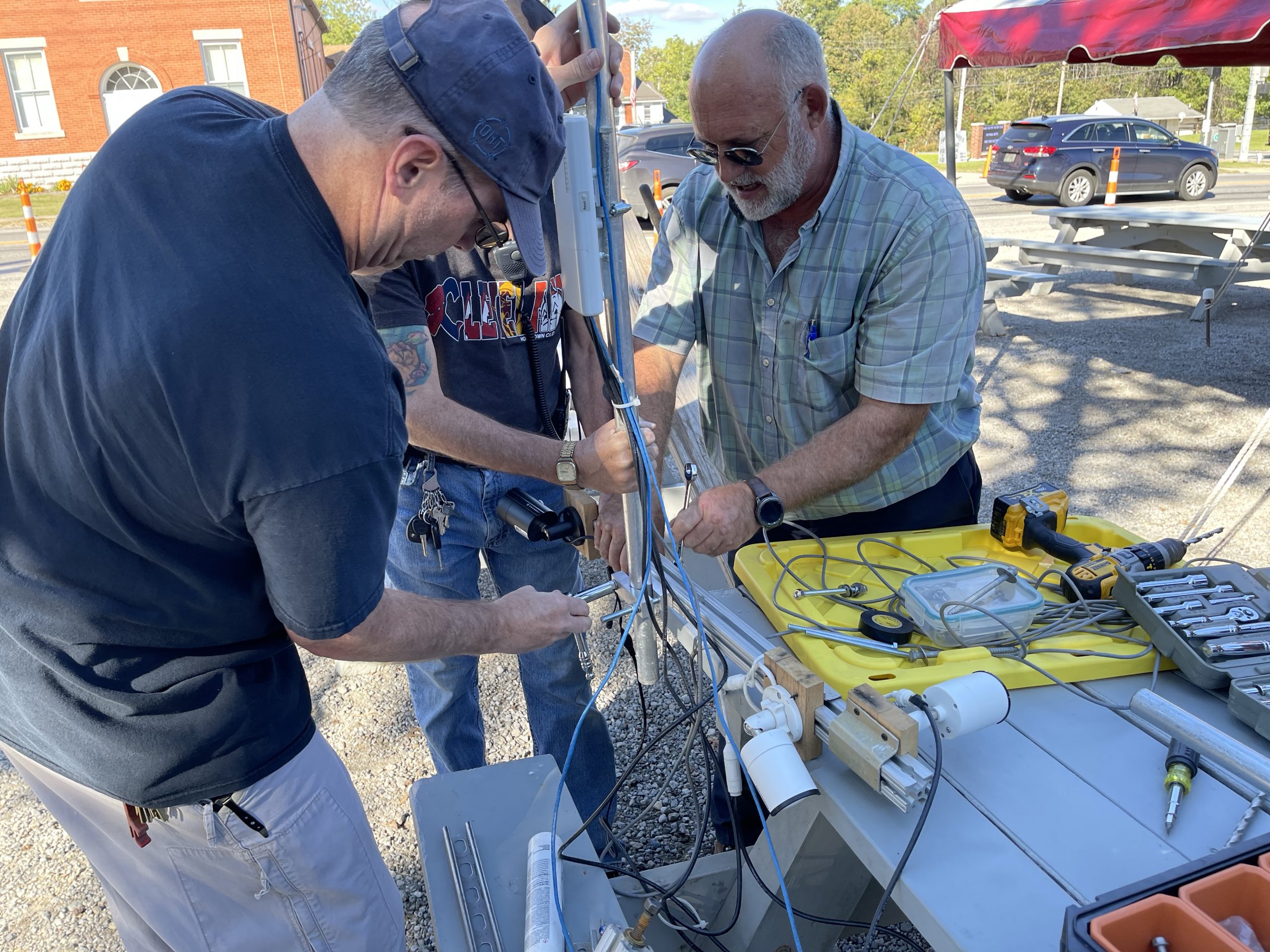 ---
Lots of Fun
This is a really fun event – it's fairly laid-back, but amateur radio has come to play an important role in its success. Our volunteers really enjoy working at this event, the pancake breakfasts in the morning certainly help!
For more information on GEARS, visit https://ohiogears.org. For more information on the Geauga Amateur Radio Association, visit https://geaugaara.org.
Videos from Previous Years
---